It's a great honor to announce a special guest speaker at this year's run.  Mr. Jack Towsley is a Board Member at Marathon Kids and a Divisional Senior Vice President with Blue Cross Blue Shield of Texas (a long time Loop-the-Lake sponsor).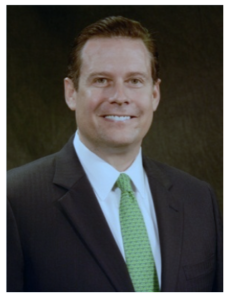 Jack Towsley is responsible for all provider network strategy in Texas, including fee-for-service negotiations, development of new value-based care models and delivery of ancillary contracting. He leads the effort across all product segments to develop and implement provider contracting and service strategies to ensure competitiveness, contain unit cost, improve member access and enhance provider satisfaction.
Mr. Towsley joined Blue Cross and Blue Shield of Texas (BCBSTX) in 2013 and brings more than 20 years of experience in the health care industry, including work in managed care organizations, alternative payment methodologies, provider relations, contracting and data analytics.
Previously he was the Senior Vice President, Payor Relations of Health Management Associates, Inc. Before joining Health Management, Mr. Towsley spent 10 years at Hospital Corporation of America (HCA). Most recently, Mr. Towsley served as a Corporate Vice President of Strategic Pricing and Analytics for HCA. In this position, he led the company's managed care pricing and negotiation strategy with major payors in key markets. He also introduced the company's effort to design, implement, and evaluate pilots of alternative payment methodologies, including accountable care organization (ACO) models, bundled payments, episode payments, gain-sharing and patient-centered medical homes. At HCA, Mr. Towsley also served as Regional Vice President and Market Vice President of Managed Care.
Prior to joining HCA, Mr. Towsley was the President and CEO of the Scottsdale PHO – a 440 physician- owned individual practice association (IPA). Mr. Towsley also served as Senior Vice President for Health Net of Arizona, leading the effort to improve the company's relationships with physicians and hospitals, and as president and general manager for Cigna HealthCare of Georgia. Prior to that, he served four years as the CEO of United Healthcare of Arizona.
Mr. Towsley began his career in California where he held positions in network management with Prudential Healthcare Systems.
Mr. Towsley has been a member of many prestigious organizations and associations, including serving as president of the Arizona and Georgia Associations of HMOs, president of the Utah Taxpayers Association, and an advisory board member of Arizona State University School of Business, March of Dimes of Georgia and Utah Healthcare Coverage Coalition.
Mr. Towsley completed his undergraduate education at Johns Hopkins University and received his Master of Public Policy and Master of Public Health from the University of California, Berkeley.
Be sure to arrive early as parking will be a challenge with 400 runners in attendance.